Yellowstone Media Group Inc presents the latest Fly Fishing Video's available on DVD, "Fly Fishing Yellowstone Hatches"
---
Fly Fishing
Yellowstone Hatches - DVD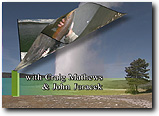 The Fly Fishing Yellowstone Hatches video is not just about the Yellowstone hatches. It can be applied to all the major hatches found in the west (see Chapters). Come join Craig Mathews and John Juracek on a Fly Fishing journey as they fish these major hatches throughout the entire season on the Yellowstone area blue ribbon waters. Along with the famous Yellowstone National Park waters. the DVD will show in-depth details on fly fishing all the major Yellowstone area waters including the Madison River, the Henry's Fork and the Gallatin River.
Fly Fishing Yellowstone Hatches will show you why Yellowstone Country is the premiere aquatic insect factory in the world and a fly fisher's paradise.
This 2 hr 40 min. DVD gives you the details to successfully approach Yellowstone's hatches with over 50 years of knowledge and experience. Fly Fishing Yellowstone Hatches is the only video of its kind. It is also one of the first fly fishing DVD's available.
---
Tips, Techniques and Flies
The Most Prolific Hatches
The Best Time of Day
From Ice-Out to Ice-In
"This DVD is essential if you plan on flyfishing the Yellowstone area on your next flyfishing trip"